279 – Confused About Google My Business? with Jessica Totillo Coster of Ecommerce Badassery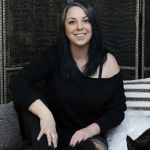 Are you confused by Google My Business?
Jessica is an eCommerce & Email Marketing Strategist for boutique owners & product entrepreneurs. After more than 20 years working in corporate retail, most recently as the Digital Marketing Manager for a national retailer with over 30 brick and mortar store locations and a 7-figure eCommerce business, she's learned from the top experts in the industry on all the things, including local SEO and how to take advantage of the tools Google provides to support your local business.
She loves supporting scrappy female entrepreneurs with actionable strategies and tactics to grow and scale their brands without having to spend a ton of money on advertising.
Today Jessica explains how to know if Google My Business is RIGHT for your business (or not) and how to use it!
This is Part 6 of my 6-Part Series covering your top sales platform options. 
Catch up on this series here:
Part 6: Confused About Google My Business?  <– YOU ARE HERE
BUSINESS BUILDING INSIGHTS
Google My Business is meant for local, brick & mortar businesses or those that deliver locally.
Technically, if you don't have a physical location or deliver locally (shipping doesn't count), you should NOT have a GMB profile (use SEO instead).
A Google My Business profile gets you more visibility online and allows you to control the information customers see about your business.
Communicate everything about your business in one place (hours, overview, promotions, contact info + more).
If you have a brick & mortar business – even if you don't sell online – you need a GMB profile.
Listen to the full episode for all the amazing biz tips!
Make GMB Work For You
Think of GMB as an online 'front window.'
Communicate your customer experience through photos – your products, the inside of your shop, your storefront (just not as the header), etc.
Update GMB posts regularly with announcements, promotions, specials, etc.
If your business has multiple locations, set up a GMB listing for each location. But you manage them all through the same dashboard.
GMB is not a "set it and forget it" thing. Actively manage your listing (say, once a week) so you don't miss opportunities to communicate with customers.
Remember Google's goal (to help searchers find what they're looking for) and use your GMB profile to help them achieve it.
Follow Google's policies. Invest time to understand what Google My Business is and what are the expectations.
Listen to the full episode for a ton more GMB tips!
Resources Mentioned
Jessica's Contact Links
Website | Facebook | Instagram | eCommerce Badassery Podcast | eCommerce Badassery Facebook Group
Join Our FREE Gift Biz Breeze Facebook Community
Become a Member of Gift Biz Breeze
If you found value in this podcast, make sure to subscribe so you automatically get the next episode downloaded for your convenience. Click on your preferred platform below to subscribe!
Also, if you'd like to do me a huge favor, please leave a review. That helps other creators like you find the show and build their businesses too. You can do so right here: Rate This Podcast
Apple Podcasts | Google Podcasts | Spotify
Thank you so much! Sue
Know someone who needs to hear this episode?
Click a button below to share it!