081 – Delivering a Shock and Awe Experience with Diane Campbell of Gratitude Goodies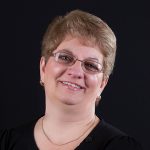 Diane Campbell is the CEO of Gratitude Goodies, LLC.
Diane has always had a passion for food and creativity. She recognized that a core value was missing in corporations across America … that was saying "thank you." So she focused on the concept of building stronger relationships within businesses by expressing gratitude through delicious gourmet gift baskets.
What started as a homebased business, today operates out of a 1,500 square foot facility. Gratitude Goodies, LLC has been providing meaningful ways to say thank you to clients in Atlanta and across the nation for 8 years.
Diane is married to Dan and soon they will be celebrating their 28th wedding anniversary. They have three daughters, two grand kids, and a dog named Nugget. She enjoys cooking, travel, quilting, and sharing her business knowledge with other entrepreneurs.
Business Inspiration
Being a "foodie" was the initial inspiration behind Gratitude Goodies. [4:30]
The original idea and the reason for change. [5:43]
Candle Flickering Moments
The drama behind purchasing another gift basket business [27:10]
Business Building Insights
Advice on being homebased and getting started in business. [7:43]
The business plan discussion including budgets and social media plans. [8:44]
Networking is the most important business building activity Diane does. [10:59]
Why and how she moved out of her house to a production facility. [15:02]
A full description of Diane's staff and the responsibility breakout. [18:34]
All about staying focused on the core business. [22:22]
The importance of systems and her basket "build list." [23:22]
The Shock and Awe Experience. [30:30]
Success Trait
Tenacity and sticking to the plan is most important. "Do what's right, even when it hurts." [32:23]
Productivity/Lifestyle Tool
iMovie – It's never been easier to make videos. Just choose the clips you want to use. Insert titles, add effects, and create a full soundtrack with powerful tools that are as simple as drag and drop.
Valuable Book
E-Myth Mastery by Michael E. Gerber
Gratitude Marketing by Michael F. Sciortino

Contact Links
If you found value in this podcast, make sure to subscribe and leave a review in Apple Podcasts or Google Podcasts. That helps us spread the word to more makers just like you. Thanks! Sue