080 – Energy Marshmallows? Yes and More! with Amy of Marshmallow MBA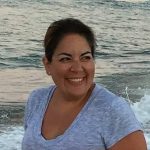 Marshmallow MBA was born over a bottle of wine when a friend asked why Amy wasn't selling her handmade holiday confections.
After some kitchen burns and several more bottles of wine, Amy launched her business in February 2016 with her college roommate from Penn State.
They invite you to forget everything you think you know about marshmallows. There are more than 75 flavors available for shipping nationwide.
Products include traditional marshmallows in gourmet flavors, "craft"-mallows based on cocktail and liquor flavors, GamersEdge energy marshmallows, and AthletesEdge recovery marshmallows.
Amy may be the only person who left a consulting career for candy making. Now she's paying back her MBA loans one dozen marshmallows at a time.
Business Inspiration
A grandmother's influence and love of sweets and baking paved the way. [6:06]
The life changing conversation over a bottle of wine. [8:13]
Enter … Sandra's opinion and a partnership was born [9:04]
Candle Flickering Moments
Acquiring a social media posting mindset is a challenge [24:43]
Turning an under-performing festival into a business building opportunity [26:01]
Business Building Insights
The first actions to take when setting up a business [10:29]
Suggestions on finding a commercial kitchen [14:18]
All about product development and narrowing in on flavors [17:01]
The all important pricing analysis [19:53]
Tips on product labeling [22:21]
Fear is a Liar! [28:25]
Identifying and entering into two surprising and new consumer markets [30:16]
Success Trait
Amy leverages her ability to talk to anybody [33:53]
Productivity/Lifestyle Tool
Quicken – Budgeting software is the easiest way to manage your money.
Trello – Keep track of everything from big picture to minute details.
Valuable Book
Screw It Let's Do It: Lessons In Life by Sir Richard Branson
15 Handpicked Unique Suppliers for Handmade Businesses 2015-2016 by Renae Christine

Contact Links
If you found value in this podcast, make sure to subscribe and leave a review in Apple Podcasts or Google Podcasts. That helps us spread the word to more makers just like you. Thanks! Sue