315 – Brain Hacks That Trigger Your Customer to Buy with Melina Palmer of The Brainy Business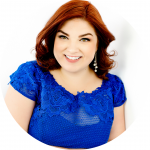 One of the biggest challenges every business owner faces is how to get customers to buy. In today's show, we've got some incredible brain hacks and messaging techniques that help you make more sales – and I guarantee you've never heard these before!
Melina is the founder and CEO of The Brainy Business, which provides behavioral economics consulting to businesses of all sizes from around the world.
Her podcast, The Brainy Business: Understanding the Psychology of Why People Buy, has downloads in over 160 countries and is used as a resource for teaching applied behavioral economics for many universities and businesses.
Think about this …
Are you charging the right prices and are they nudging customers to buy?
Are your brand's nuances sending the right signals to your customer's brain?
Melina teaches applied behavioral economics through the Texas A&M Human Behavior Lab and her first book, What Your Customer Wants (And Can't Tell You), is scheduled for publication in May 2021.
BUSINESS BUILDING INSIGHTS
Make it easy for customers to find what they want or they will get overwhelmed and go somewhere else.
Everything about your business should be relatable to your ideal customers right down to your logos, colors, and fonts.
Build positive experiences for your customers. Surprise and Delight moments can erase bad experiences.
Think of your Brand as a memory – a collection of the experiences people have with you.
Extend beyond that negative point so that at the end people are happier with their overall experience with you even if something that was a little bit bad happened.
How To Get Customers To Buy
Guide people to go in the right direction in the way you present information. It's called 'choice architecture.'
Choice is all about context. And the way it is presented makes a difference.
How you present something should be worded or framed in a way that resonates with your specific ideal customers.
The subconscious brain is very literal and will take big font equals big price. That goes together with small font equals small price.
Keep product titles simple and clear. If you use adjectives, keep it short and snappy.
Use images that demonstrate experiences in product descriptions and promotions so people can imagine how it will feel.
Think about what you want buyers to feel and use words that convey that feeling in your descriptions.  <– Pro tip! Watch Food Network shows and listen to how they describe a dish when they try it for great examples of how to do this.
99% of anything our brains do is done on a subconscious level. When you do videos or post images showcasing your products, share the sensory emotions you experience to activate a mirror experience in the brains of your viewers. <– Listen in for exactly how this works!
Tune in for lots more fascinating tips about how to use the way our brains work to get more sales!
Resources Mentioned
Melina's Contact Links
Website | Facebook | Instagram | Twitter | Linkedin
---
Join Our FREE Gift Biz Breeze Facebook Community
Become a Member of Gift Biz Breeze
If you found value in this podcast, make sure to subscribe so you automatically get the next episode downloaded for your convenience. Click on your preferred platform below to get started.
Also, if you'd like to do me a huge favor – please leave a review. It helps other creators like you find the show and build their businesses too. You can do so right here: Rate This Podcast
Apple Podcasts | Google Podcasts | Spotify
Thank you so much! Sue
Know someone who needs to hear this episode?
Click a button below to share it!