034 – Make Networking Really Matter for Your Biz with Jason Treu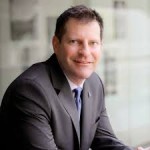 Jason Treu is a top business and executive coach, sales trainer and speaker. He's a leading expert on social engineering, influence, persuasion, and networking.
At the heart of his strategy is the understanding that people and your relationships are your true "wealth." Everything we accomplish in life is with or through other people.
He works with experts, entrepreneurs and executives to help them get known and stand out by building key skill sets, creating their brand platform and purpose, and improving their business results.
His bestselling book, Social Wealth, the how-to-guide on building personal and professional relationships, has sold more than 30,000 copies and has been #1 in four business and self-help categories.
Motivational Quote

Business Building Insights
What NOT to do at a networking event [6:58]
3 Ways to make conversations count [9:56]
The Power of the Inner Circle [20:21]
2 Ways to work through being uncomfortable in a group situation [23:13]
The value of evolving relationships [34:22]
Success Trait
Curiousity – Jason says it's an underutilized trait that has led to identifying opportunity [28:12]
Productivity/Lifestyle Tool
To Do Lists and his Calendar Your Life Strategy
Valuable Book
Rising Strong by Brene Brown
The One Thing: The Surprisingly Simple Truth Behind Extraordinary Results by Gary Keller
Social Wealth: How to Build Extraordinary Relationships By Transforming the Way We Live, Love, Lead and Network by Jason Treu
Contact Links
If you found value in this podcast, make sure to subscribe and leave a review in Apple Podcasts or Google Podcasts. That helps us spread the word to more makers just like you. Thanks! Sue