015 – Get Business Without Having to Sell by Jill Kirshenbaum of Intermezzo VP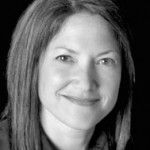 Jill is the Chairman and Partner of Intermezzo VP. Corporations, associations and professional organizations across the country have benefited from Jill's personal blend of humor, storytelling, coaching, interactive participatory talks and training workshops.
With over 22 years of experience, she focuses and trains on the behaviors, attitudes and techniques necessary to help individuals and teams achieve their vision in revenue growth. Jill has been recognized frequently in her career for excellence in sales. One look at the recommendations on her LinkedIn profile tells the whole story.
On the personal side, she values work/life balance with her wonderful husband and 2 beautiful children.
Motivational Quote

Business Insights
The most effective way to meet new prospects [5:45]
How to handle the initial conversation in every meeting [11:51]
What to do if you aren't in sync with someone [16:40]
Success Trait
Jill is 100% okay with rejection – here's why [22:22]
Productivity/Lifestyle Tool
Check out Jill's 8 minute daily list exercise [27:07]
UpNext for iPhone – The best solution for viewing Reminders on Apple Watch and a powerful yet elegant productivity tool for iPhone and iPad. Up Next combines your to do list, calendar and current location to show you what tasks you should focus on next.
UpNext for Android – A simple calendar widget focused on displaying your daily agenda as it goes in time.
Valuable Book
Getting Things Done by David Allen
Contact Links
If you found value in this podcast, make sure to subscribe and leave a review in Apple Podcasts or Google Podcasts. That helps us spread the word to more makers just like you. Thanks! Sue