014 – The Trick to Asking for Referrals by Kevin Jordan of Redpoint Marketing Consultants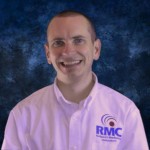 Kevin Jordan is the owner of Redpoint Marketing Consultants and the host of the Small Business Marketing Minute show, a video and audio podcast that teaches simple, affordable, and practical marketing methods to small business owners.
He's also a member of the Duct Tape Marketing Consultant Network, and has recently co-authored a book entitled The Small Business Owner's Guide to Local Lead Generation. This book teaches local business owners how to successfully compete with much larger companies.
Prior to starting his marketing agency, Kevin spent six years as an airline pilot for US Airways Express. He's a native of Indiana, a graduate of Purdue University, and currently resides in Farmville, Virginia with his wife Jen.
Motivational Quote

Business Insights
Referral Programs that effortlessly increase sales [4:30]
Steps to Starting a Referral Program [9:33]
All about Event Marketing – it's value, how to prepare and how to make it a success [13:58]
Success Trait
Self Discipline – executing the same way every single time [23:20]
Productivity/Lifestyle Tool
Nimble – the only solution to offer small businesses the best features of high-end CRM systems combined with the power of social media.
Valuable Book
Success Principles by Jack Canfield
The Small Business Owner's Guide to Local Lead Generation by Ray L. Perry, Justin Sturges, Phil Singleton, Kevin Jordan & Mark Z. Fortune
Contact Links
If you found value in this podcast, make sure to subscribe and leave a review in Apple Podcasts or Google Podcasts. That helps us spread the word to more makers just like you. Thanks! Sue