219 – How to Sell Your Product Through Email with Katie Salmon of Katie Does Marketing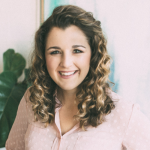 Katie Salmon is a self-proclaimed marketing geek and spends her days dreaming about how to help business owners sell more stuff. Since 2016, she's been serving clients through her boutique marketing agency Katie Does Marketing, where she has helped shop owners turn email marketing into a lucrative sales channel.
Katie knows that not all business owners can afford to outsource their marketing. So this year, in additional to Katie Does Marketing, she co-founded Shop Pop, a one-stop resource center with marketing templates and education. Through Shop Pop, she hopes to help shop owners get the skills and confidence they need to do better marketing in less time.
Business Building Insights
Forward is forward. Little by little progress does add up. Consistent efforts over time will yield fruitful results.
Email marketing is where you can build relationships and win sales.
No one can even be on your email list unless they know you exist.
People are three times more likely to see your emails than your posts on social media.
The best way to get somebody on your list as a product business is with an offer.
Getting people to open your emails starts with the subject line. It's the gate keeper to your email.
Writing shorter sentences helps people skim through the content of the email.
If you have an expensive product where the buying cycle is long, you need emails that nurture your potential customers.
Resources Mentioned
Mailchimp – Get a smarter all-in-one marketing platform to grow your business.
Klaviyo – A marketing automation and email platform designed to help grow your business and make more money
Interact – Create online quizzes that generate leads, segment your audience, and drive traffic to your website.
Contact Links
Katie's Discount Offer at Shop Pop
Get 15% off anything in The Shop Pop store using the special code GIFTBIZ15.
Gift Biz Resources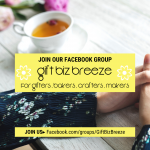 If you found value in this podcast, make sure to subscribe and leave a review in Apple Podcasts or Google Podcasts. That helps us spread the word to more makers just like you.
Thanks! Sue