220 – Serving It Up Sweet and Spicy with Sonya Paz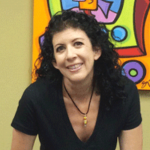 A fine artist turned foodie with Sonya's Sweet and Spicy!
Sonya is known for her vivid popular pop art paintings and retail products. But in the last couple of years she's been working on a flavorful new adventure that has caught everyone (including herself) by surprise!
After moving out of the hustle and bustle of the San Jose area, she now lives in the central valley of California where agriculture is abundant and the flavors are wild!
Sonya started canning and preserving foods and has now created a recipe that transforms a super spicy jalapeño into something calmer … something sweet and spicy.
She'd take these candied sweet jalapeños to potlucks and family gatherings and watch it be devoured within seconds!
Seeing that response, she worked with a food scientist and now sells Sonya's Sweet and Spicy direct to individuals, specialty shops and grocery stores to bring her sweet and spicy candy pickle jalapeños to the masses.
Life is always better when you can have a little sweet and spice in your life!
Business Building Insights
A non-disclosure agreement is a must before entering into any type of business relationship with an outside company.
Finding a co-packer involves a lot of research. It starts with a google search to find those who provide services that match your needs. Then you move on to interviewing and asking a lot of questions to make sure it's a good fit. It's important to spend some time on this step to prevent issues down the road.
Take into consideration your future expansion plans when naming your business.
People who love your work are your best evangelists as you expand. Many in Sonya's loyal art following are also interested in Sonya's Sweet and Spicy.
Don't get discouraged when you encounter problems. Keep moving forward and think outside the box.
Use a craft or trade show as an opportunity to make connections even if you're not making a lot of sales. Then follow up with people where you see potential sales or collaborations.
Resources Mentioned
Gift Biz Unwrapped Episode 188: "Ask the Question!" with Sonya Paz
Contact Links
Gift Biz Resources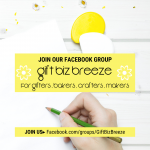 If you found value in this podcast, make sure to subscribe and leave a review in Apple Podcasts or Google Podcasts. That helps us spread the word to more makers just like you.
Thanks! Sue