257 – Intentionally Creating a Customer Experience Matters with Laura Jennings of Knack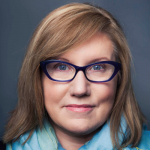 After a career as a senior executive at Microsoft and then as a venture capitalist, Laura decided to build an ecommerce business around celebrating the customer as a creative force.
Every gift they send out at Knack is made to order, whether it's one gift or thousands. Each gift on the website is easily customizable and their exclusive Gift Builders system allows customers to create completely unique gifts from scratch.
As if that's not valuable enough, they also have a Shop By Ethos feature that allows customers to find products from companies who share their values. This could be supporting a female-led business, focusing on sustainably produced products or contributing to a business that gives back to a specific cause.
BUSINESS BUILDING INSIGHTS
Starting a business is about being fearless.
Take a business concept, work with it and then grow it.
You'll never reach a point that you know everything. One place to seek ideas and suggestions is from your team.
With the evolution of commerce, power and control are going to move closer to the consumer.
The customer connection is about the story behind your business and your product.
There's great value when, no matter how large the company gets, each employee has each other's back in fulfilling the overall goal – regardless of their areas of expertise.
CONTACT LINKS
Join Our FREE Gift Biz Breeze Facebook Community
Become a Member of Gift Biz Breeze
If you found value in this podcast, make sure to subscribe so you automatically get the next episode downloaded for your convenience. Also, if you'd like to do me a huge favor, please leave a review. That helps other creators like you find the show and build their businesses too.
Thank so much! Sue