022 – An Annual Salary Made in 3 months with Lana Horton of Make a Memory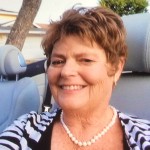 Lana Horton is 69 and when she looks back she wonders where time went. She has two children in businesses of their own and four wonderful grandchildren.
Lana started her first business at 23 with $2,ooo. It was an all-inclusive bridal shop and became the largest store in Ohio and the only one to carry exclusive designs from Paris. She sold the store with a large profit when she decided to move to California, stay at home and raise her children.
That didn't last long. She then started Punch Connection and invented a tool that was patented. The business led to doing infomercials with the first show selling 250,000 kits in one airing! Over the next 10 years, Lana sold products on QVC, HSN and Lifetime.
Then she retired wanting to spend time with her grandchildren. As little ones always do, they began to grow up and Lana again found time to spare. She talked with her daughter about a new business idea she had … and that is how Make A Memory was born. They are now in their fourth year of this family business and she says they "work together like oil."
Motivational Quote

Business Inspiration
Using existing contact to jumpstart her vision [5:30]
A Candle Flickering Moment
She developed and patented a crafting tool. But then … [18:27]
Business Building Insights
Creating demand for your product [7:57]
Pricing handmade craft products [11:25]
Adding value to your product [13:35]
Add on sales [16:36]
Working a craft show successfully [24:35]
Success Trait
Laughter and an outgoing personality [26:38]
Productivity/Lifestyle Tool
Taking vacations as a much needed get away and rejuvenation tool [27:32]
Valuable Book
The Alchemist by Paulo Coelho
Product Photo
Lana only sells her bears at events and in person. She does not have a website. Think of it. All this success with a simple business model.
If you found value in this podcast, make sure to subscribe and leave a review in Apple Podcasts or Google Podcasts. That helps us spread the word to more makers just like you. Thanks! Sue