204 – Be Friends with Your Numbers with Lynne Somerman Financial Coaching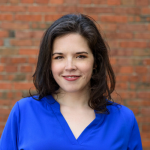 Lynne Somerman of Lynne Somerman Financial Coaching helps entrepreneurs feel less stupid and sad about their money through practical skill building, habit change and mindset work.
She speaks about budgeting as radical self-care and loves coaching clients and seeing them light up, realizing that they're not doomed, after all.
Lynne lives in South Portland, Maine with her feisty daughter, snaggle-toothed dog, and chickens named after strong women.
Business Building Insights
You don't need to be a finance expert. You just need systems so the financial part of your life is taken cared of.
Keeping records can be as simple as an excel spreadsheet.
Bookkeeping is simply what money comes in, what money goes out and why.
Money is the life blood of your business. That's what allows your business to keep going.
You definitely want to keep your business finances separate from your personal finances.
Invest in software that will automatically create reports for you. They save you time and are directly linked to your bank account.
Build a habit. Spend a few minutes each day to check transactions.
Price is part of your brand. It's communicating how valuable things are. When you don't include the price of your time in what you make, it's like telling clients and yourself that your time isn't valuable.
Resources Mentioned
Contact Links
Gift Biz Resources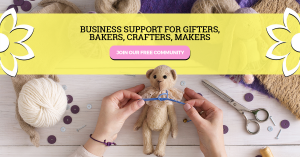 If you found value in this podcast, make sure to subscribe and leave a review in Apple Podcasts or Google Podcasts. That helps us spread the word to more makers just like you.
Thanks! Sue