205 – Navigating Through the Stages of Your Business with Debbie Adame of My Daddy's House of Gifts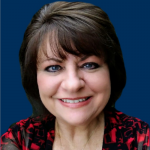 Debbie is the Owner and Certified Gift Designer at My Daddy's House of Gifts located in Magnolia, Texas. She has been in the gifting industry since 2014, originally with a business under a different company name.
After the passing of her dad in 2015, the company name was changed to My Daddy's House of Gifts to honor his memory.
Prior to being in the gifting industry, Debbie had a lengthy career working as an Account Executive and Regional Sales Manager in the heavyweight air cargo logistics industry, including 10 years at UPS.
In her spare time, she enjoys gardening, traveling and spending time with her husband Richard, and giving lots of hugs and kisses to her grand baby, Isaac.
Business Building Insights
Everyday is a new day. A chance for a fresh start and new beginnings.
Location is important for a brick and mortar shop.
Having events in your store attracts customers.
Detailed communication ensures you and your client are on the same page.
Have a set budget for charitable donations.
Educate yourself in your chosen field. Knowledge is power.
Find a mentor who has been in the industry for a while.
Resources Mentioned
Contact Links
Gift Biz Resources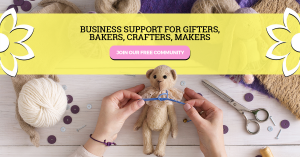 If you found value in this podcast, make sure to subscribe and leave a review in Apple Podcasts or Google Podcasts. That helps us spread the word to more makers just like you.
Thanks! Sue