131 – Retail Survival Tips with Terri King of My Secret Garden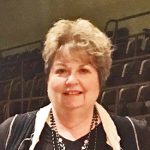 My Secret Garden is a retail store specializing in home décor, unique gifts, boutique apparel, garden accents and more.
What started in 1990 in a booth at art shows has grown into a beautiful 12,000 square foot facility in Bay City, Michigan.
Today retail is changing at a faster rate than ever before. But Terri loves what she does, even on those challenging days.
She says continual learning and change keeps her young.
One of her keys to success is the experience customers receive when they walk in the door. Exciting displays and special events make My Secret Garden a place people want to come back to again and again.
The My Secret Garden Story
Why Terri loves her career choice. [4:00]
Life before My Secret Garden. [4:59]
Terri's first craft and the Antique Mart opportunity. [5:43]
Her first storefront. [7:02]
Event – Moms, Muffins and Mimosas. [12:18]
Candle Flickering Moments
The reality of a brick and mortar location sets in. [8:35]
Dealing with a major shoplifting situation. [22:55]
Business Building Insights
The appeal of retail. [7:29]
How to make your store a destination. [10:13]
A word on in-store displays. [10:36]
Promoting an event and the return. [14:24]
Getting the most out of your event as possible. [15:44]
Terri's email list building plan. [17:24]
Greeting a customer the right way. [26:37]
The key to product pricing. [36:08]
A story about one of Terri's competitors. A definite don't! [37:47]
How to get the most out of going to markets. [44:17]
Recommended Resources
Retail Mastery – Helping retailers – big, small and everything in between with Bob and Susan Megen
Constant Contact – Send great looking emails that drive results.
Ripl – Create eye-catching animated videos and share on Facebook, Twitter & Instagram with one tap.
Canva – Design professional graphics for social media posts, newsletters and more.
Animoto – Turn your camera roll into high quality videos with just a few taps.
Contact Links
If you found value in this podcast, make sure to subscribe and leave a review in Apple Podcasts or Google Podcasts. That helps us spread the word to more makers just like you. Thanks! Sue