240 – Lessons from a Prospecting Powerhouse with Kristen Crawley of Savannah Bee Company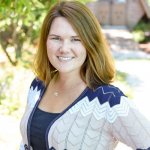 The founder, president and head beekeeper of Savannah Bee Company is Ted Dennard.
Growing up in Coastal Georgia, Ted's journey into the magical world of bees and honey was sparked by an elderly beekeeper, Roy Hightower, who believed in beekeeping as a way of life.
Even after 35 years, Ted's passion hasn't waned a bit. He backed into business in 1999 when his friend opened a store in Savannah and began selling his Tupelo Honey. Three years later, Savannah Bee Company was officially born.
Today, Ted remains dedicated to sharing the world of bees with others and introducing new honeybee products to market.
Kristen, who is joining me here today, has worked with the company for over 9 years focusing on the independent retail, gift basket, international and corporate gift accounts.
Business Building Insights
Reach out and talk to people to understand their perspective about your company. Learn how the product worked for them and how you can improve your services.
Always follow up on a warm lead. Make sure they received your information or samples and see if they have any questions.
Encourage open feedback then feed on their energy to gauge their level of interest.
It's the end game, not how many sales you make at a show.
The most valuable clients are those who become repeat customers.
The best way to get visibility and create opportunity is finding a show with the right audience and making connections.
Resources Mentioned
Le Grand – CRM system
Sales Force – CRM system
Contact Links
Past Guest Spotlight
Episode #84 – Customer Solutions Prove Profitable with Derek Thielke of Northwoods Cheese
Northwoods Cheese Aquires Mille Lacs
Gift Biz Resources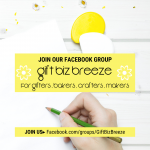 If you found value in this podcast, make sure to subscribe and leave a review in Apple Podcasts or Google Podcasts. That helps us spread the word to more makers just like you.
Thanks! Sue