238 – How to Maximize Sales at Local Craft Shows with Sarah Smith of Southern Caramel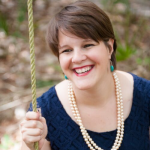 Sarah started Southern Caramel in 2013 as a way to stay home with her newborn daughter. And as her daughter grew, so did the business.
Southern Caramels' quality comes from the fact that they're made from scratch using pure ingredients. They're hand-crafted, hand-cut and hand wrapped too.
Additionally, production is done in small batches which maintains a level of consistency and results in a product that makes people say, "Oh, my goodness!"
Sarah's company also aligns with her passion to share. She considers it a joy to give back to many causes with her time, talents, and financial support through the Southern Caramel. When she's not working, she spends her time with various ministry opportunities that are focused on leading and teaching women and children.
She loves to host events, which stems from the same foundation of giving that Southern Caramel is founded on.
Business Building Insights
Differentiate yourself for maximum impact. Fine tune a recipe or add a unique element to draw attention.
Think of a problem or failure as an opportunity to create something even better.
When determining the investment to participate in a show, include not only the cost of your product but also your time or expense of hiring someone to work the show.
Allow people to taste your product through sampling. This is what makes them receptive to paying a premium price.
Collect emails as a way to stay in touch with people after the show. In this way, you'll increase sales from that show through follow-up sales and repeat customers.
It's not just individual consumers who go to these local shows. The person you're talking to may be the marketing director with a big company.
Resources Mentioned
Contact Links
Past Guest Spotlight – Nina Nsilo-Swai of rahababy
Episode #105 – A Pee-Kaboo into New Product Development
Parents Magazine – 30 Best Every Potty Training Tips
Free 20 Minute Consult – Email nina@rahababy.com and reference the podcast
Gift Biz Resources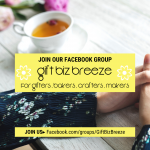 If you found value in this podcast, make sure to subscribe and leave a review in Apple Podcasts or Google Podcasts. That helps us spread the word to more makers just like you.
Thanks! Sue