040 – 3 Steps to Unwrap YOUR Greatness with Sue Monhait the Gift Biz Gal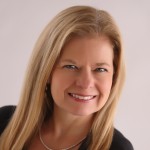 This is a very different podcast than I have ever done. As you know, I'm the host of Gift Biz Unwrapped. I want to talk with you about some super crazy things that have been happening to me over the last four months. It's beyond belief. I want to share with you because my experience can help you with your entrepreneural journey as well.
I had no idea when I stepped on this path, what I was getting into. It's leading me in a totally different direction today and that's what I want to tell you about.
Last week, I had the amazing opportunity to be part of Scope Pass Sunday. Let's just say that the experience of being asked to be included in Scope Pass Sunday hit me.
"Wow!" It was a marker in the sand. A realization that … life has changed over the last four months. Things are different. The most exciting thing is it's based on the moves that I made and the opportunities that I took advantage of that have allowed me to get to this point.
It's valuable to share because by telling you about my experience, it can serve as an example for you. It will give you some new thinking and insight and thoughts on what you can do to also begin walking through an even more remarkable journey than you're already on.
Motivational Quote

Business Overview
Sue Monhait – Gift Biz Gal [2:42]
The Ribbon Print Company [3:32]
The Law of Attraction [5:02]
My overall vision [35:60]
The 4-Month Journey
Social Boom – An overview [7:59]
Social Boom – Speakers and my takeaways [8:57]
One Day Mastermind – An overview [13:07]
One Day Mastermind – Experience and my takeaways [14:01]
Creative Live – An overview [22:42]
Creative Live – Speakers and my takeaways [23:18]
Business Coaching [29:54]
Scope Pass Sunday [30:37]
Business Building Insights
Another pair of eyes on your business [15:38]
Training courses and VIP options [18:42]
The effect of the first action [21:29]
Unwrap YOUR Greatness
3 Steps to follow throughout your journey [33:32]
What is your vision? [37:47]
Contact Links
Website         Sue B Zimmerman       Sunny Lenarduzzi
Facebook       Kim Garst              Steve Dotto
Twitter         Terry Williamson         Brian Fanzo
LinkedIn        Peg Fitzpatrick           Rachel Polish
Pinterest       Vivika Von Rosen        Morgan Sutton
Instagram       Ian Cleary               Johanna Fritz
Periscope      Tena Pettis              Heather Robinson
If you found value in this podcast, make sure to subscribe and leave a review in Apple Podcasts or Google Podcasts. That helps us spread the word to more makers just like you. Thanks! Sue