032 – Learning from #TheInstagramExpert with Sue B Zimmerman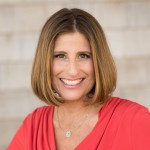 Sue B. Zimmerman is #theinstagramexpert, founder of Insta-Results (the world's first comprehensive online Instagram course) and Ready Set Gram (a beginner Instagram Course). She's author of the #1 e-book Instagram Basics for your Business. She's a popular CreativeLive instructor, powerful speaker on prominent stages like Social Media Marketing World 15, and a highly sought after business coach. She's passionate about teaching entrepreneurs, business executives, and marketing professionals how to easily leverage the power of Instagram to get tangible business results.
As a serial entrepreneur, Sue B. has started over eighteen businesses, including her own boutique SueB Do, Boxer Rebellion and Sue B. Zimmerman Enterprise. With her extensive knowledge in social media and 25 + years of business experience, it's Sue B.'s mission to teach, mentor and empower others to be highly successful entrepreneurs as well.
Motivational Quote

Business Insights
The major key to success [4:21]
Extra Bonus Biz Tip[ 22:08]
Instagram Tips
Why is Instagram for your business? [5:36]
How to use an Instagram account for business [6:57]
5 Steps to a good Bio [8:43]
Topics for a business post? [10:29]
Hashtag strategy [13:51]
Specifics on photo quality [17:06]
Sue's Challenge
Do this! It's worth the experience and so fun! [30:15]
Success Trait
Sue says her confidence, friendliness and smile make her approachable which has led to success
More of Sue's Training and Gift
Instagram Strategy Guide – go here and enter your info to get this amazing gift
YouTube Playlist – deep dive into learning Instagram with info packed videos
CreativeLiveTraining – watch LIVE for free on November 19-20, 2015
Valuable Book
Steal the Show: From Speeches to Job Interviews to Deal-Closing Pitches, 
How to Guarantee a Standing Ovation for All the Performances in Your Life by Michael Port
Shift for Good: Simple Changes for Lasting Joy Inside and Out by Tory Johnson
Shareology: How Sharing is Powering the Human Economy by Bryan J Kramer
Contact Links
Periscope – @suebzimmerman
Snap Chat – @suebzimmerman
If you found value in this podcast, make sure to subscribe and leave a review in Apple Podcasts or Google Podcasts. That helps us spread the word to more makers just like you. Thanks! Sue