031 – Simply Sue Speaks on the Business of Professional Speakers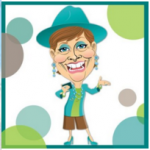 Sue is the owner of Simply Sue Speaks Global Booking Agency bringing Custom Solutions for Booking an Expert Speaker!
With over 40 years of industry experience as a successful corporate executive, speaker, coach & author, Sue has the professionals that can "bring the "WOW" factor to any event!
Whether it's the perfect Speaker, Presenter, Entertainer, Trainer, Facilitator, Coach or Author … she can make the match to meet your specific needs. The result is an unforgettable and memorable experience! Sue says, "It's all about You and not Us!"
Sue is married to Carmen Falcone, who is the CFO of her business! They have 4 children and 8 grandchildren. They love to travel, climb lighthouses, read, dance, and help others succeed. They both simply love people and retirement is not in their DNA!
Motivational Quote

Business Inspiration
The realization that she needed a life change [5:52]
Professional Speaking Insights
The evolution of a professional speaker [10:43]
A realization that led to further business growth [12:50]
The development of SimplySueSpeaks [17:27]
3 requirements to work with Sue [22:36]
Prayer Partner Concept [31:53]
Success Trait
Focusing on strength not weaknesses [29:02]
Productivity/Lifestyle Tool
The concept of blending life versus balancing [30:37]
Valuable Book
Lighthouse of Hope – A Day to Day Journey to Fear-Free Living by Sue Falcone
Intentional Living: Choosing a Life that Matters by John Maxwell
The Battle Plan for Prayer: From Basic Training to Targeted Strategies by Stephen Kendrick
Contact Links
Phone – 888-766-3155
Email – Sue@SimplySueSpeaks.com
If you found value in this podcast, make sure to subscribe and leave a review in Apple Podcasts or Google Podcasts. That helps us spread the word to more makers just like you. Thanks! Sue