254 – Website Best Practices – Does Yours Pass the Test? with Brian Lawrence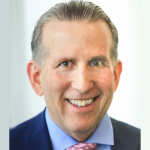 Brian Lawrence is one of the true thought leaders in the stationery and wedding industry.
A multi-store retailer who won top dealers for numerous invitation brands, he then became VP of Encore Studios for 14 years and went on to consult, do web design and marketing for hundreds of stationery and wedding retailers and wholesalers.
In the past year, Brian has targeted his efforts to meet the tremendous demand for industry-focused website design and effective yet affordable digital marketing and social media strategies.
Brian has spoken at both Wedding MBA and the National Stationery Show numerous times. He's also the author of "The Wedding Expert's Guide to Sales & Marketing."
BUSINESS BUILDING INSIGHTS
It's not how much business you do, it's about how much money you put in your pocket.
Bring an entrepreneurial spirit to all jobs, where you own what you do.
Understand the value of networking. Build relationships with businesses that have the attention of your audience.
Have your own website so you can truly express your brand and capture the attention of visitors.
Make yourself accessible. Your site must show what you do and where you do it. Having contact information is crucial.
Create an inviting experience. Your home page is your virtual receptionist. It must showcase what you want people to see first.
If you're a local business, have a Google My Business account to rank on Google.
RESOURCES MENTIONED
CONTACT LINKS
Join Our FREE Gift Biz Breeze Facebook Community
Become a Member of Gift Biz Breeze
If you found value in this podcast, make sure to subscribe so you automatically get the next episode downloaded for your convenience. Also, if you'd like to do me a huge favor, please leave a review. That helps other creators like you find the show and build their businesses too.
Thank so much! Sue