291 – The Step by Step to Building a Business You Love with Joyce Arrieta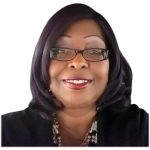 Some days, running a business feels like, well … work. But we all dream of building a business we love, even when it's hard.  Tune in to hear what my guest did to fall back in love with her business after almost calling it quits.
Joyce is the owner of Joyce's Baskets, a full service Corporate and Personal gifting company that specializes in "Welcome to Florida" gifts for conferences, conventions, and corporate functions or events.
The mission at Joyce's Baskets is perfectly captured in their slogan: We Make You Look Good. They have been designing gifts and gift baskets for almost 20 years and are located in bright and sunny Miami, Florida.
Joyce is an award-winning designer and a Certified Gift Designer who has been featured in many A-list publications – most recently VoyageMIA magazine in Southern Florida.
Putting the needs of their customers FIRST is Joyce's top priority as they seek to build meaningful relationships that will last forever.
BUSINESS BUILDING INSIGHTS
Don't just guess – validate if there's a market for your product.
Never stop educating yourself. Things change and you have lots to learn no matter what industry you're in.
Plan resources ahead so you can take advantage of opportunities as they present themselves.
Adapt to changes for your business to continue to grow.
Networking can be a major influence on your business growth. Get to be known as a valuable resource so others refer you. <– Tune in for tons more networking tips!
Build real relationships, get to know people, create a personal connection, and discover how you can help them.
Tips For Building A Business You Love
Fire customers who make you feel bad or treat your employees badly. Don't wait until the stress makes you want to quit entirely.
Watch for signs that a customer will never be happy so you can end the relationship before it goes on too long.
Always stay professional, polite, and kind, even in difficult conversations.
Business isn't always easy. Don't give up when things get hard. Change is just around the corner.
Over time you may feel stagnated as a business owner. Make a plan to change and grow to reinvigorate yourself and your business.
Stay flexible. Change your mindset to learn new things and challenge yourself.
Listen to the full episode for more insights on building a business you love!
Joyce's Contact Links
Website | Facebook | Instagram | Linkedin
---
Join Our FREE Gift Biz Breeze Facebook Community
Become a Member of Gift Biz Breeze
If you found value in this podcast, make sure to subscribe so you automatically get the next episode downloaded for your convenience. Click on your preferred platform below to get started.
Also, if you'd like to do me a huge favor – please leave a review. It helps other creators like you find the show and build their businesses too. You can do so right here: Rate This Podcast
Apple Podcasts | Google Podcasts | Spotify
Thank you so much! Sue
Know someone who needs to hear this episode?
Click a button below to share it!