102 – Fabscraps and Fab Biz Advice with Brigitte Wimbush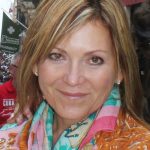 Brigitte has a fine art and graphic design background and has been in the advertising industry for over twenty years. Astonishingly, within 12 years,
Fabscraps has grown from what started off as a small venture in a loft by 2 sisters, into the largest craft and fabric manufacturer in Africa.
Fabscraps factory employers are predominantly from the Kwa-zulu Natal region, and many are single parents.
Since 2005, Fabscraps has strived to transform the lives of many of these men and women by providing and mentoring career resilient work programs and assisting them in growing within the company.
Today, the Fabscraps collections are as vast and and varied as the people of their rainbow nation. As a result, the brand has become one of the most recognized in South Africa and across the globe.
The Fabscraps Story
What is Fabscraps? [5:23]
The idea started with her sister in their loft. [6:19]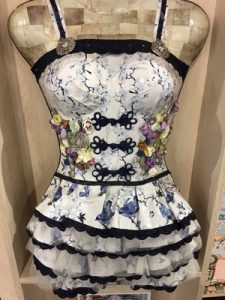 Fabscraps mannequin display at Creativation 2017
Creating the initial collection. [8:52]
Candle Flickering Moments
Failure's not an option! [14:06]
You would initially think selling out a collection wouldn't be a problem. [19:30]
A ship carrying their leather albums sank! [24:44]
You have to hear this heartwarming story of what Brigitte's factory workers did. [26:53]
Business Building Insights
Overcoming fear and what happens when you continually move forward. [11:11]
Learning what your customer wants and adding design twists. [13:07]
Product expansion comes easily when you listen to your customers. [16:01]
The value of changing our product. [18:58]
How to handle the inevitable problems that come up in your business. How to keep your sanity! [21:43]
Success Trait
Brigitte has a strong work ethic and knows also that taking time for family and friends is equally important. [29:49]
Recommended Reading and Listening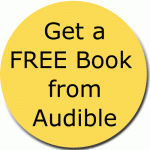 You Before Me by Lindsay Paige
Contact Links
If you found value in this podcast, make sure to subscribe and leave a review in Apple Podcasts or Google Podcasts. That helps us spread the word to more makers just like you. Thanks! Sue