221 – Not Just Another Instagram Interview with Sue Zimmerman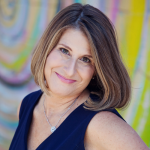 Sue is an insightful, energetic, and in-demand online marketing educator, influencer speaker, and a no-BS business coach.
Whether she's taking the stage at an industry conference, like Social Media Marketing World, or working one-on-one with her clients, Sue is driven to help business owners leverage the power of Instagram to meet (and exceed) their business goals.
As a lifelong entrepreneur, Sue has over 30 years of business experience. And, with her extensive knowledge and implementation of social media, it's her mission to teach, mentor, and empower others.
Sue is one of the most popular CreativeLive Instructors and has been named by Huffington Post as one of the "Top 50 Must-Follow Women Entrepreneurs" Small Business.
Business Building Insights
You are under no obligation to be the same person that you were a year, a month or even 15 minutes ago. You have the right to evolve.
Instagram is constantly changing the interface and the user experience to make it better and more intuitive.
You want to be on Instagram because people are searching there more and more. You want them to find you for your craft and what you make.
No one should have more than one Instagram account.
You can turn a personal account into a business account. If you don't have your account set up as a business account, you're missing out the features that matter for a business.
You have to humanize your business and your brand if you want people to like and trust you.
Be directive with a strong call to action that you want your viewers to take in IGTV.
You don't attract a follower who immediately becomes a paying customer. It takes time for them to like you and trust you.
The more engagement you get, the more Instagram works the algorithm in your favor.
You can build a community of people that fall in love with your products and services.
Resources Mentioned
Sue's You Tube Channel – Instead of listing every single video Sue referenced, go take a look around. She has many you'll want to watch.
Sue's Guide if your Starting Out on Instagram – Download this free document and take notes!
Contact Links
Gift Biz Resources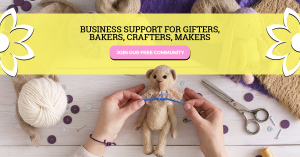 If you found value in this podcast, make sure to subscribe and leave a review in Apple Podcasts or Google Podcasts. That helps us spread the word to more makers just like you.
Thanks! Sue