229 – Learning from a Handmade Critter Business with Kenny and Jenifer Kudulis of kudu-lah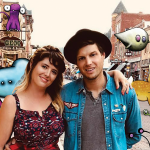 kudu-lah, established in 2007, is a husband and wife duo originally based in Brooklyn.
Harnessing the power of awesome, Kenny and Jenifer Kudulis, bring you "critters", their original monster-like characters that are inspired by folks seen traveling through the NYC Subways.
Kenny sketches, paints and names all of the characters while Jenifer creates their individual bios. The critters are often seen captured in their Mason Jars or juxtaposed into the couple's original photography.
All pieces are lovingly handmade in Chattanooga by the couple.
Business Building Insights
Talk about your art to spread the word. You can't be shy about what you do. It's okay that some people will take a pass because others will love it!
It's important to find your support person. This should be someone you trust and will be honest yet kind with feedback – someone who truly wants the best for you.
Building a business is not just a passion project because it takes time, energy and commitment.
When you're starting out and your piece is ready to be shown, stop hesitating and just do it.
Seek out advice from others who have been in the industry for a while. By listening to them, you'll get further faster than if you try to learn and do everything by yourself without direction.
Know what market works for you. Each one is different and over time, you'll learn where your product is the best fit for the audience.
Contact Links
Gift Biz Resources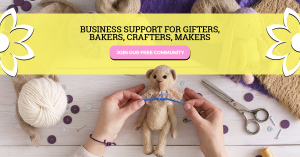 If you found value in this podcast, make sure to subscribe and leave a review in Apple Podcasts or Google Podcasts. That helps us spread the word to more makers just like you.
Thanks! Sue