233 – People Don't Buy Products – They Buy You with Annie of NaturalAnnie Essentials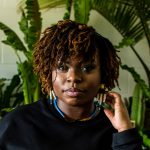 Annya (Annie) was born and raised on the beautiful island of Jamaica. Accordingly, she is no stranger to the nourishing, healing power of oils and herbs and has always been a creative soul, with an eye for all things bright 'n' bold.
When her first daughter, Tiffany was born with Spina Bifida and Hydrocephalus, she turned to natural remedies to help her skin because the prescribed medication didn't work.
After trying a variety of natural butters, essential oils and other natural oils, she finally found the remedy for Tiffany's skin issues. This is how NaturalAnnie Essentials was born.
NaturalAnnie Essentials is your island-inspired one-stop-shop for uniquely scented handmade soy candles and bath & body products. They aim to make you and your home look, smell and feel good!
Business Building Insights
Action over perfection. Go out and do what you know you want to do. Don't wait for the perfect time.
When starting a new business, be honest about whether you really want to do it long term. This should be a deciding factor.
It's important for makers to have one specific place where to send customers. In almost all cases, this should be your website.
Not everyone will be your correct audience. Keep testing different markets and craft shows to find the ones that are right for your product.
Add more to the experience by making your booth welcoming and inviting, one where people can get comfortable and spend time.
Be willing to get help when the time comes. If you want to grow, you won't be able to do it by yourself.
Contact Links
Gift Biz Resources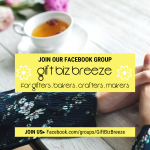 If you found value in this podcast, make sure to subscribe and leave a review in Apple Podcasts or Google Podcasts. That helps us spread the word to more makers just like you.
Thanks! Sue