305 – Makeup Talk to Show Up as Your Best Beautiful Confident Self with Beverly Elechukwu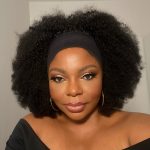 The truth is – how we feel about how we look matters. It affects how we show up and our confidence. Today's guest is sharing her best makeup and self-confidence tips to help us show up as our best confident selves.
Beverly is a professional makeup artist, beauty expert, and educator specializing in beauty and bridal makeup.
To her, makeup is not only art but also a way to express oneself creatively, be it showing off your personality or otherwise.
She operates her business from a place of love and passion. Empowering women by teaching them – online and in-person – how to enhance their beautiful features and achieve a flawless makeup application.
Beverly lives in the UK and is the proud mum of 2 beautiful girls.
This is part 2 of our Self-Confidence mini-series:
Part 1 – Makeup Talk to Show Up as Your Best Beautiful Confident Self <– YOU ARE HERE
BUSINESS BUILDING INSIGHTS
Surround yourself with people who inspire you to keep going.
Sometimes you have to make yourself uncomfortable to grow. Stay focused and go for it! It's worth it in the end.
If you're uncomfortable being visible online, explore, look for opportunities, take small actions that will get you out there.
Make connections with people outside your inner circle. Get involved in conversations in Facebook groups that you join (not necessarily related to your business). Let people know what you do and how you do it so you can become known for what you do
Find alternative ways to reach your people – move your business online, do online courses, etc.
Self-Confidence Tips:
Do Lives on social media so people can get to know you and you get more comfortable with video.
Little steps lead to big things. For example, if doing videos feels uncomfortable, ease into it by doing short video clips until you feel more confident. <– Hot tip!
Get out of your head and focus on who you are helping, rather than on yourself.
Don't compare yourself to others. Be yourself and own that.
Once you have built an audience, you can offer paid classes via Zoom (or similar).
Even if attendance for your first online course is small, you can repeat the same content over and over as your audience grows.
Pro Makeup Application Tips:
Start With Skin Care:

Skin is the most important step to achieve a flawless face. Your skin needs to be smooth and plumped before you apply makeup.
Gently massage your facial moisturizer into your skin to get it ready for makeup. Massage will trigger a collagen boost in your skin and improve the appearance.  <– Tune in for the full conversation on how to do this and why!
Your undereye is the most delicate skin on your face. Touch that area as little and as gently as possible.
Know your skin type. Whatever your type, there's a good moisturizer out there for you.
If you have oily skin, get an oil-free or oil-control moisturizer. For dry skin, look for rich moisturizers that hydrate your skin.
Use a primer to stop foundation from breaking on your skin. For dry skin, choose a glowy primer.

Tips for Great Foundation:

The most important thing for foundation is to get the right shade.
Look for a perfect color that matches the skin of your neck (not your face) as closely as possible. <– Pro tip! Tune in for all the details. 
A little bit of foundation goes a long way. For a flawless natural look, just start with a little and work up from there.
Start in the middle of your face and work your way outward.
Target problematic areas and use less makeup on the areas that don't need it.
Use concealer AFTER foundation or you will probably use too much. Get your foundation right FIRST, then go in with concealer where needed. <– Pro tip!

Contour & Highlight Tips:

Don't be afraid of contouring and highlighting. You just need to learn how to do it.
Start with powder products (instead of cream) when you first begin – bronzer and highlighter.
Choose a bronzer 1 shade darker than your skin. If you want it more pronounced, go 2 shades darker – never more than that. <– Pro tip!
Bronzer warms the face and adds structure. Create a number 3 on your face: Start at your forehead near the hairline in a circular motion, then your cheek bone, then the jawline.
User highlighter on top of your cheekbone. Use your finger or a brush to tap it on and blend it out. Highlighter gives your whole face a lift.

Listen to the full conversation for LOTS more tips (including brows, eyes + tips for mature women) for a flawless face!
Resources Mentioned
Beverly's Contact Links
Website | Facebook | Instagram | Beverly's Online Courses
---
Join Our FREE Gift Biz Breeze Facebook Community
Become a Member of Gift Biz Breeze
If you found value in this podcast, make sure to subscribe so you automatically get the next episode downloaded for your convenience. Click on your preferred platform below to get started.
Also, if you'd like to do me a huge favor – please leave a review. It helps other creators like you find the show and build their businesses too. You can do so right here: Rate This Podcast
Apple Podcasts | Google Podcasts | Spotify
Thank you so much! Sue
Know someone who needs to hear this episode?
Click a button below to share it!