231 – Do You Want a Lifestyle Business or an Empire? with Natalie Gingrich of The Ops Authority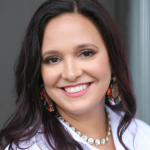 Natalie Gingrich is the founder and host of The Ops Authority. She has been in operations for two decades – either in healthcare, corporate America or as an entrepreneur.
Her goal is to bridge the gap and overwhelm when it comes to processes and systems, growing a team, and setting up solid business foundations.
Natalie spent 15 years in corporate operations and leadership at a Fortune 150 company. When given the opportunity to leave, she put the knowledge, certifications and experience to work by creating her own consulting firm, as well as a certification.
She developed the Director of Operations certification to equip existing ops experts with a flexible profession, outside of corporate but still playing a huge role in small businesses, globally.
Business Building Insights
Do big things. Have the courage to take a big step forward and leap into whatever adventure is part of your dream.
The first step is to determine what you want out of your business.
As you grow, build and scale your business, we need to remove yourself from the day to day activities. You do this by defining and documenting the steps all aspects of your business.
When you hire others to do the routine work, you regain time that can be used to focus on business development.
There is no direction without a business strategy.
Step out of product development and into the leadership role.
Have a true definition for the why behind what you're doing.
Match your vision to your daily activities. Are you doing things each day that get you closer to your goal?
Resources Mentioned
FREE Business Hub Template from The Ops Authority
Contact Links
Gift Biz Resources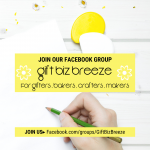 If you found value in this podcast, make sure to subscribe and leave a review in Apple Podcasts or Google Podcasts. That helps us spread the word to more makers just like you.
Thanks! Sue