003 – $200 and A Dream with Claudia Johnson of EXCLAMATIONS! Gifts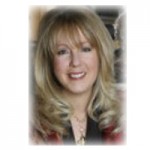 In 1993 Claudia Johnson founded her unique gift company, EXCLAMATIONS! Gifts with a two hundred dollar unemployment check and a dream. Her business has evolved into a thriving, full service, gift and gift basket company, offering an entire host of innovative and custom gift baskets, specialty items, and themed gift solutions for all occasions. In 2001 she purchased her 5,000 square foot building which features an inspiring showroom, gourmet pantry, offices, production facilities, shipping department and a photography studio.
Having been honored with many distinctions in the gift industry, Claudia's accomplishments include: Guest Gift Designer for Nordstrom; in-house Gift Basket Instructor at JC Penny's corporate center in Plano, TX; and voted First Place winner for "San Diego's Best Gift Shop". She has been featured in international trade magazines, on television, and has been a guest speaker at national level trade shows and conventions.
Claudia's take on her success? "It's achieved one client and one gift at a time."
Motivational Quote

Business Inspiration
Claudia walked into a florist shop that was going out of business. She saw a beautiful burgundy and gold basket and a dream was born. [4:21]
A Candle Flickering Moment
The realization that the she could not build a business on solely the sales of her friends and family. She needed to focus on corporate business and success was up to her. [8:19]
Success Trait
She loves people and her company revolves around that interaction that comes so naturally to her. [17:10]
Productivity/Lifestyle Tool
Currently the native Notes app on her iphone and ipad but she's looking into switching to Evernote.
Valuable Book
In Search of Excellence by Thomas J. Peters
Contact Links
Did you found value in this podcast, make sure to subscribe and leave a review in Apple Podcasts or Google Podcasts. That helps us spread the word to more makers just like you. Thanks! Sue