264 – Set Yourself Up NOW for a Better Life in the Future with Elaine Quinn – The Solopreneur Specialist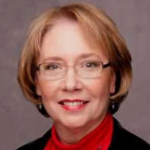 Elaine Quinn, The Solopreneur Specialist, is a consultant, coach, author, and speaker in Chicago who works with solopreneurs—small business owners who create and grow a business they run by themselves.
Solopreneurs have unique challenges since they usually work from home. When you work where you live, you need to manage business and personal matters separately, but simultaneously!
Elaine's work focuses on helping clients become more effective – meaning doing the right things, and at the same time become more efficient – doing them in a way that doesn't waste time.
She has authored two popular books, There's No Place Like Working from Home, which addresses the work-from-home challenges we're all familiar with; and Escape the To-Do List Trap, which lays out an easy way to finally tame your to-do lists.
BUSINESS BUILDING INSIGHTS
When things are chaotic, it's comforting to be able to take control of your life. An easy way to start is organizing your physical environment.
Organizing can be overwhelming. Break things down into smaller parts.
Closet Organizing: Arrange things that are similar together. This could be types of clothing (shirts, dresses, etc.) and by color.
Organizing is not an event. It's an ongoing process.
To-do-lists are about what you need to do. To actually get things done, you need to think more about the when.
Set time aside for tasks you do on an ongoing basis. Put them on a calendar or else they'll never happen.
Organize your life. Organize your schedule. Organize your days. The way you spend your day is the way you spend your life.
It's best to put everything on one calendar versus having separate calendars for personal and business.
Plan ahead. Lowering stress levels is a priority. Don't wait for the last minute to do things.
RESOURCES MENTIONED
Evernote Power! Get Super Productive with Steve Dotto
CONTACT LINKS
Join Our FREE Gift Biz Breeze Facebook Community
Become a Member of Gift Biz Breeze
If you found value in this podcast, make sure to subscribe so you automatically get the next episode downloaded for your convenience. Also, if you'd like to do me a huge favor, please leave a review. That helps other creators like you find the show and build their businesses too. You can do so right here: Rate This Podcast
Thank so much! Sue