038 – Evernote Power! Get Super Productive with Steve Dotto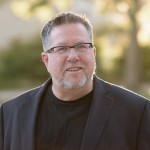 Steve Dotto is Canada's most respected geek. As host and executive producer of Dotto Tech, a nationally syndicated TV show, Steve has entertained and educated millions of Canadians on all aspects of technology.
After 20 years in traditional broadcast Steve re-invented himself learning the world of social media, online community building and internet marketing as he built his YouTube channel into his new career.
YouTube is now Steve's network of choice. There he serves 2 communities; a traditional "How To and Productivity" stream which follows his TV tradition, and a new focus on learning the keys to growing and ultimately monetizing a YouTube channel.
Motivational Quote

Evernote Discussion
Evernote described [5:29]
Examples of how to use Evernote for business [7:46] and [11:42]
Value of time/location stamps [15:29]
Structure to find notes [16:39]
Getting into the Evernote Habit [19:60]
Your Personal Jumpstart to Productivity
Description of the Quick Start Guide [18:12]
Your homework assignment! [18:38]
Business Building Insight
The concept of giving value before you ask for a sale [31:00]
Success Trait
Steve has a quick understanding of how things work and the ability to break it down and explain it easily to others.
Productivity/Lifestyle Tool
Screenflow – Screencasting and video editing software for Mac.
Camtasia – Screen recording and video editing software for Windows.
TextExpander -Type more with less effort . This Mac text expander saves your fingers and your keyboard, expanding custom keyboard shortcuts into frequently-used text and pictures.
Breevy – A text expander for Windows that helps you type faster and more accurately by allowing you to abbreviate long words and phrases — saving you time and money.
Valuable Book
Jab, Jab, Jab, Right Hook: How to Tell Your Story in a Noisy Social World by Gary Vaynerchuk
Resources
Evernote Made Easy Training Course
Contact Links
If you found value in this podcast, make sure to subscribe and leave a review in Apple Podcasts or Google Podcasts. That helps us spread the word to more makers just like you. Thanks! Sue