265 – How to Make Your Business Essential with Kim Terrill of Kim's Cottage Confections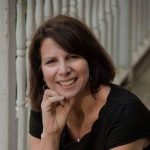 Kim started her baking and chocolate making business, in the late 1990's while working full time as a technical writer for a women's retail corporation.
She began out of her home, then moved to a production location in early 2004. This small production location has grown into a full retail, specialty bake shop and confections shop, serving greater Connecticut.
Kim's Cottage Confections is the preferred cake vendor at several wedding and special event venues and caterers. Kim says there's rarely been a weekend without a wedding cake order in over 15 years!
BUSINESS BUILDING INSIGHTS
A business is different than a hobby. Starting gradually on the side gives you the chance to know if it's something you want to do 24/7.
Explore different options to growing your business. There shouldn't be just one – that's risky.
A great way to keep your client list growing is by connecting with other entrepreneurs.
Stay positive by not comparing yourself to others.
Talk to everyone. You never know about the next possibility that lies ahead.
Be essential. Build a void in the community. Figure out a way to stay viable and relevant.
Consistency goes a long way to ensure people remember you and what your business offers. Share your message every day.
RESOURCES MENTIONED
CONTACT LINKS
Join Our FREE Gift Biz Breeze Facebook Community
Become a Member of Gift Biz Breeze
If you found value in this podcast, make sure to subscribe so you automatically get the next episode downloaded for your convenience. Also, if you'd like to do me a huge favor, please leave a review. That helps other creators like you find the show and build their businesses too. You can do so right here: Rate This Podcast
Thank so much! Sue