287 – Best Art Show Display Tips for Craft and Handmade Artisans with Amy Amdur of Amdur Productions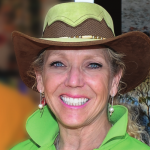 If you struggle to know how to display your art at an art show,  this episode is for you! Art show producer Amy Amdur is here sharing her best art show display ideas for you to steal.
Over the last three decades, Amdur Productions has produced hundreds of art shows, fairs, and festivals, and has worked with thousands of artists.
These events, approximately 20 a year throughout the greater Chicago area, give artists and makers a place to show their artwork for sale.
Amdur Productions also runs free online art seminars covering all aspects of showing and selling art both in-person and online.
This is combined with ArtZipper.com, an eCommerce site where artists and art makers can show and sell their work 365 days a year.
BUSINESS BUILDING INSIGHTS
To be a good exhibitor, be open to coaching. Be open to new ideas to be successful.
The ability to sell is something you learn, just like any other skill.
How you display will help you sell better.
Learn how to talk about your work. You can have great products but if you can't show and talk about it the right way, you will struggle to succeed.
Listen to the full episode to get all the biz insights!
Amy's Art Show Display Ideas
Reduce the variables to keep the focus on your work:

Wear simple, solid-colored clothes.
Display a cohesive body of work. Show pieces that relate to each other.
Use simple, consistent props that don't take attention away from your pieces.

When selling online, good quality images are key. Let your images do the talking for you.
The title and description are really important online because it's how you communicate about your work.
Tune in to get even more amazing tips for art displays for shows!
Resources Mentioned
Amy's Contact Links
Website | Facebook | Instagram
---
Join Our FREE Gift Biz Breeze Facebook Community
Become a Member of Gift Biz Breeze
If you found value in this podcast, make sure to subscribe so you automatically get the next episode downloaded for your convenience. Click on your preferred platform below to get started.
Also, if you'd like to do me a huge favor – please leave a review. It helps other creators like you find the show and build their businesses too. You can do so right here: Rate This Podcast
Apple Podcasts | Google Podcasts | Spotify
Thank you so much! Sue
Know someone who needs to hear this episode?
Click a button below to share it!