235 – Get Customers to Buy Over and Over and Over with Marisa Murgatroyd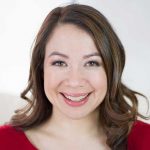 Today's guest is Marisa Murgatroyd, the founder of Live Your Message and creator of the Experience Product Masterclass, where she helps people who teach online programs get better results for their students faster.
Marisa launched her career as an artist who built a mid-seven figure online business (despite being told she had no marketable skills).
Since then, she's shown over 5,000 students how to succeed online, and she's here today to share a few of her secrets with us.
Business Building Insights
Shift your focus to what people want to receive and what's going to support them.
The most important moment in your relationship with customers is the moment after they buy from you.
Show your customers the path from mission to mission accomplished.
The mission should be so clear and specific that you can see someone cross the finish line.
There's an opportunity to teach others the skills you know through creating online training programs.
Leverage gamification. Apply game theory and game principles to non-fun activities.
You can sell more products when they have an ongoing need for what you do.
To take your business to the next level find a way to turn a one-time customer into a repeat customer.
Create a unique experience to really engage your customers so they want to keep coming back to you.
Lots of new ideas for product based businesses are highlighted in the podcast. Listen with pen and paper in hand.
Marisa's Free Offer
Get The Viral Product Checklist 
Contact Links
Gift Biz Resources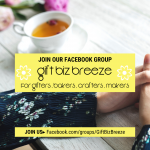 If you found value in this podcast, make sure to subscribe and leave a review in Apple Podcasts or Google Podcasts. That helps us spread the word to more makers just like you.
Thanks! Sue