236 – How to Take Winning Product Photos with Your Phone with Aaron Nace of PHLearn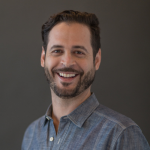 Getting the best product photos possible is key to any business. For online shops and social media, your images can make or break the sale.
Aaron studied at North Carolina State University and obtained a degree in Industrial Design.
Graduating from college, he thought his path was clear to one day becoming an automotive or furniture designer. That is until a six-month-long trip to South America transformed his life forever.
It was during this time that he fell in love with photography and its power to both facilitate and share adventures.
In 2011, Aaron founded PHLearn to bring free, creative education to anyone around the world.
Business Building Insights
An e-commerce store is a necessity regardless of your product or service.
The best product photos give your customers an idea of how the product is going to work in their life.
Consistent design style strengthens your brand. Define and stay with it.
A single product photo can make or break the sale. They are that important!
Cameras love light and the best possible is outside in the morning or at dusk.
For indoor photos, work near a window and reflect the existing light with white boards or tin foil to fill in shadows.
As you come up with different variations of your product, make sure your photos match from one product to another.
Pay more attention to the scene you're photographing than the technology you are using to photograph the image.
Engage with your audience through newsletters. Having a beautiful photo is a great way to get them to click over to your website.
Resources Mentioned
Lightroom – Access, edit and share your photos from any brower
Mobile Editing with Elise Swopes
How to Retouch & Composite Product Photography
PHLearn Product Offer
20% off with code GiftBiz20 for a subscription to PHLearn
PHLearn Contact Links
Past Guest Spotlight
Today Show Deal of the Day Video
#179 – The Brave Leap from Shyness to Living Her Passion with Lisa Wojcik of Black Bow Sweets
Gift Biz Resources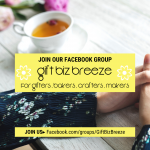 If you found value in this podcast, make sure to subscribe and leave a review in Apple Podcasts or Google Podcasts. That helps us spread the word to more makers just like you.
Thanks! Sue