202 – Choose Marketing Methods that Fit Your Natural Style with Brit Kolo of Marketing Personalities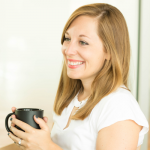 Brit Kolo is the Creator of the Marketing Personality Type Framework and the Host of the Marketing Personalities Podcast.
Her framework is designed to match you with your best marketing strategy based on your Myers-Briggs Personality Type.
She's here to shake up your approach to marketing and inspire you to grow your business in a "feel good" way.
Get ready to go deep, find your true self, and grow that business of yours WITHOUT feeling fake and salesy.
Business Building Insights
You should not feel fake and salesy to grow your business.
Take the personality assessment at your best time of the day. Go with your first gut reaction to the question and answer them as honestly as you can.
Regardless of what you think you are, it really depends on where you gain energy.
There is no one right or wrong to your Marketing Personality. There's just a right for you and what you naturally prefer. You are who you are.
If you feel good, your audience is going to pick up on that energy and they'll be attracted to that.
Your personality type can lead to an informed your marketing strategy.
Your personality type affects everything in your life.
Slow down. Focus on the thing you're best at.
Believe that your natural personality type and what feels good to you is enough.
Resources Mentioned
16 Personalities Myers Briggs Personality Test
Find Your Marketing Personality Type
CLICK HERE once you have your Myers Briggs result to find your Marketing Personality Type
Contact Links
Gift Biz Resources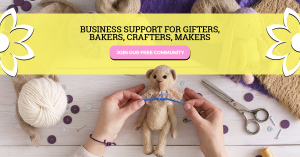 If you found value in this podcast, make sure to subscribe and leave a review in Apple Podcasts or Google Podcasts. That helps us spread the word to more makers just like you.
Thanks! Sue