173 – Is it Time to Clean Up Your Social Media Program? with Sarah Frink of Real Marketing Solutions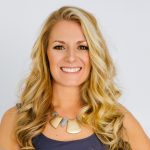 Sarah Frink, CEO & Founder of Real Marketing Solutions is a creative, driven and radically authentic digital marketing strategist with a head for marketing and the heart of an entrepreneur.
Sarah has the unique talent of taking complex ideas and breaking them down into actionable steps that get results.
Four years ago, Sarah founded Real Marketing Solutions. RMS is a creative digital agency specializing in helping businesses create an online presence that converts strangers to followers, followers to leads and leads to paying clients.
Sarah and her team offer social media training, end-to-end social media management, digital advertising, content design and self-study courses and group coaching for Do It Yourself marketers, virtual assistants and business owners.
Business Building Insights
Your ideal client has to be attracted to your brand.
There's a certain amount of "personality of you" that needs to be in your branding.
Be very clear on who your ideal client is.
It is important to have consistent content strategy.
For each social media site: Understand the platform. Learn the platform. Master the platform.
Pick the platform where the majority of your ideal clients are in terms of demographics. Then create content specific to that platform.
In order for content to be seen it has to be interesting and relevant to your audience. One idea is to teach people how to use your product or demonstrate the benefits behind the product.
Behind the scenes posts are always interesting and get lots of views and comments.
If you are going to share content from someone else, make sure to include your own spin on the topic.
Resources Mentioned
Video Editing Tools:
Contact Links
Gift Biz Resources
If you found value in this podcast, make sure to subscribe and leave a review in Apple Podcasts or Google Podcasts. That helps us spread the word to more makers just like you.
Thanks! Sue