252 – Big Brands – How Did They Get There? with Rick Cesari of Direct Branding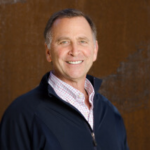 Rick has been a pioneer in the Direct to Consumer (D2C) marketing industry since the early 90's.
He has used direct response strategies plus video marketing, to help build many iconic brands with products like The Juiceman, Sonicare, The George Foreman Grill, OxiClean, Clarisonic, Rug Doctor, Momentus Golf, The GoPro camera and many others.
Rick's strategies have helped grow four companies from start-ups to over a billion dollars in sales. These case studies are outlined in his book, "Building Billion Dollar Brands" and his newest book, "Video Persuasion," both now available on Amazon.
BUSINESS BUILDING INSIGHTS
Video is a powerful marketing medium if used correctly. It can significantly increase conversion rates when added to your website.
People are always curious about what motivated you to start your business. This story will set you apart from the competition.
Good authentic testimonials from people who have purchased your product is one of the most powerful marketing tools you can have.
Engaging video content can go a long way to convince people to purchase your product.
Be you start, organize what you want your video to be about.
When doing video, be authentic. People respond best to an honest approach versus something overly polished.
Reach people where they are. This direction will help you determine what platforms and media to use.
People trust sites with videos. It will add credibility to your brand.
RESOURCES MENTIONED
Building Billion Dollar Brands by Rick Cesari
Video Persuasion by Rick Cesari
CONTACT LINKS
Past Guest Spotlight
Christine Walsh of Alpha Graphics and Cake and Whiskey
Join Our FREE Gift Biz Breeze Facebook Community
Become a Member of Gift Biz Breeze
If you found value in this podcast, make sure to subscribe so you automatically get the next episode downloaded for your convenience. Also, if you'd like to do me a huge favor, please leave a review. That helps other creators like you find the show and build their businesses too.
Thank so much! Sue