The 5 Elements to a High Performing Promotion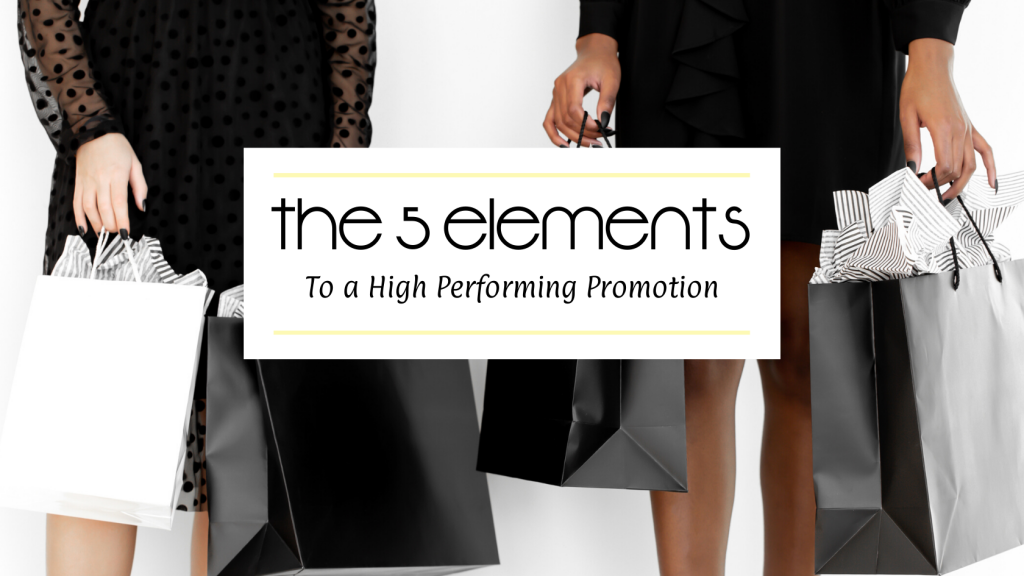 Seriously? After waiting three months for the restock of our ribbon inventory, we open the first box to find … neon pink?!? This is not a color we stock nor would we ever. What the *#*#*#*?
Let me back up a bit. For one of my businesses, The Ribbon Print Company, we have our own line of ribbon called Pretty Print™. I have this ribbon manufactured just for us at a factory in China. When we order we have to buy an MOQ (minimum order quantity). That equates to thousands of rolls of ribbon overall.
So when we opened the box to an unexpected color, it was a big deal. Luckily, as we continued looking through the boxes, there was only a small amount of this neon pink. It was a replacement for some unusable ribbon we had received in the prior shipment. A make good if you will.
But what do we do with this crazy color? After a bit of foot stamping … ah ha! In this moment of frustration rose an idea and an opportunity.
"Let's do a flash sale to recoup at least a portion of our costs. We can do a quick promotion and get rid of this stuff."
Now don't get me wrong, it's beautiful ribbon. There's nothing inferior about the rolls. It's just not a color I want to stock but the quality is fine and some of our customers had asked for this color at one point.
We decided to put together a short and sweet promo. With limited sizes and quantity of this ribbon, we offered it at a deep discount and explained that this was a one time thing. In fact we called the color "Never Again Neon Pink."
It was offered to our VIP customers only through an email. Fulfillment was done on a first come first serve basis by reply email.
The results? We sold out in less than 48 hours! I'd say that's a pretty successful promotion!
Why did it work so well? And what can we all learn from this to apply to our future promotions? I've identified five things this promo had that made performance so strong.
5 Elements to a High Performing Sales Promotion
Scarcity
We had a specific quantity of ribbon and we did not set an expectation that we would be doing this again in the future. People had to make a decision to buy quickly.
Limits
In this case the limit was time. Since we were fulfilling orders on a first come first serve basis hesitating to act could mean loss of the opportunity. We did in fact run out of product before all requests were completed. Unfortunately.
Credibility
This is important. We explained why we were doing this deep discount sale on a product that wasn't part of our normal offering. It was completely true and made sense to our customers. It wasn't a sale totally unrelated to what we normally present and without an explanation. So customers weren't confused.
Ego/Exclusive
I mentioned we offered this to our VIP customers. We wanted to reward our most loyal customers first. Had we not sold out, we would have offered it to the rest of our customer base. But this made our VIPs feel special and I like to give back to those who have helped us grow.
"It's not what you say or do, it's how you make someone feel." Maya Angeleo
Value
We offered the ribbon at a 50% discount. Now remember, this was a make good so we didn't actually buy this ribbon. But we did have to pay for shipping (from China remember) and it meant that the color we thought we were getting was now still low in inventory.
Why It Works
Infrequent sales – Although we do have promotions from time to time, we have not conditioned our customers to wait for a sale to stock up on supplies. As a consequence, when we promote a new product or reduce pricing our customers take notice.
Quality product – The product was not inferior. This was not damaged product in any way. It was also not left over, reused or display product. So the value of the product was 100% even though the price was 50%.
The Benefits
Win/Win – In situations like this both you as the business owner and your customer win. That is the sign of a successful promo. We got rid of our "Never Again Neon Pink" and many of our customers got a fun color of ribbon at a low price. If they keep with their pricing strategy when they use this ribbon (do not reduce their price because they got the ribbon for less), their margins will be greater too.
Low Cost to Implement – I gave you a lot of detail about what we did because I wanted you to see that we didn't have to invest a lot of time into putting this together. Yes – a photo and an email. But we didn't have to add the product to our website, heavily promote it anywhere or spend money to make money.
Goodwill – We could have sold this ribbon at full price and I know it would have sold out that way too. But by reducing the price, we showed our customers that we like to work in good faith with them. Another win/win idea with a more altruistic twist.
How You Can Use This
What we did with our "Never Again Neon Pink" promotion was, in a way, the perfect storm. It combined a number of promo success elements into one.
Take a look at your business, your products, and your customers. How might you be able to apply several of these elements into your marketing plan? Think creatively and watch for those serendipitous opportunities!

Print This Post


For more free business support consider listening to my podcast Gift Biz Unwrapped where I interview gifters-bakers-crafters-makers who share how they started and built their businesses. Want to talk with me directly? I'm only an email away. I'd love to hear about you, your business and what you're working on right now. sue@suemonhait.com.