How to Know When You've Reached Success
I'm very lucky to have quite a few awesome friends. I want to introduce you to several of them.
NOTE: These are not their real names or photos because they don't know I'm writing this and well, you know … not everyone wants their life displayed online.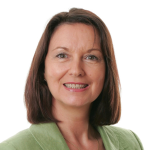 Amy – A professional career woman from the beginning, Amy works for a prestigious company and has been there for over 25 years. She is a star in her department and eats, lives, and breathes her job. She makes a great living and has stock in her company. That will pay off handsomely when she retires in a few years. Yes, she has to deal with the politics of a corporate job, but as long as she's focused on her performance – she's good!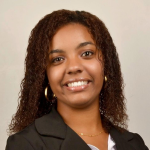 Marie – To say Marie is a woman of many interests and passions is putting it mildly. She plays tennis, runs, is involved in book groups and charitable activities and, oh yes, works part time too. There have been years when she has worked a couple of part time jobs. To her, being able to jump from event to event throughout her day fuels and satisfies her. She continually mixes things up based on her interests and, I'm assuming, what excites her and gives her life purpose at that time.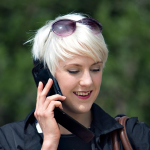 Naomi – Naomi is a "traditional" stay-at-home mom to three school age children. Do you have as much respect and admiration for this lifestyle and job as I do? Naomi is all about making the childhood experience exceptional through direct contact and interaction. Her days are filled with planning, transportation, volunteer school activities and more.
Each of these woman is living a successful life by their own standards. But they move through completely different days. Who is to say that one woman is more successful than another?
None of us. But it's where we sometimes get tangled up in self-doubt … because we compare ourselves to others.
Each of us has our own life to live. And in the end, each of us should determine what it means to be successful for ourselves. Without outside influences, without comparison to others, without judgement.
How This Applies to Business Success
This concept applies to business owners as well.
In business, success can mean different things too. Maybe it's a little extra spending money. Perhaps it's being able to pay for spring break or summer camp every year. It may mean learning the business side of things at a cost-neutral level and be with the children while they're young and at home. Or it may be building a multi-million dollar company.
One of the first things we cover in my program about starting your own business is that you need to be very clear on what you want to create.
Let me further demonstrate this through the example of going on a vacation.
You don't go to the airport without first deciding where you're going. A destination is required before you can book your flights and hotel. You can't even pack until you have your plan.
Do you see how having a clear business vision sets the stage for all decisions you make thereafter?
Life Stages
Once you have your vision, it doesn't mean you're stuck with it. The way you define success may change over time as your life evolves. Someone who is newly married and pregnant is in a very different stage of life than someone who is an empty nester.
Time, resources, health, experience and interests are a shortlist of the myriad of variables that might be considered as you adjust your definition of success based on your life stage.
Size and Growth
Particularly when you cross the line over to monetizing your activities, there is this notion that each year you have to get bigger or advance in some way. You may think:
"I need to move out of a homebased business and have a retail shop."
OR
"My revenue needs to increase year over year."
OR
"I should broaden my line and add production staff."
All of these things could be something to strive for but only if they continue to align with your definition of success.
Here's a shocker. Growing bigger could grow you right out of your passion.
Growing bigger can mean your daily activity goes from creating your product to supervising a team. Or from interacting with customers to negotiating leases and building websites. These may be things that you don't enjoy and all of a sudden, you've created a devil in disguise.
What happened to the energy and excitement that had you jumping out of bed to greet each day?
You grew yourself right out of what you love to do!
This is why it's important to be crystal clear on what you want. Write it on a piece of paper, put it in the memos app in your phone, or put a post it note on your bulletin board.
It sounds so basic and simple … but it produces powerful results. A business and a life that energizes and excites you. That's success.

Print This Post

For more free business support consider listening to my podcast Gift Biz Unwrapped where I interview gifters-bakers-crafters-makers who share how they started and built their businesses. Want to talk one-on-one? I'm only an email away. I'd love to hear about you, your business and what you're working on right now that's helping create success in your life. Reach me at sue@suemonhait.com.