3 Ways to Identify What Business You Should Start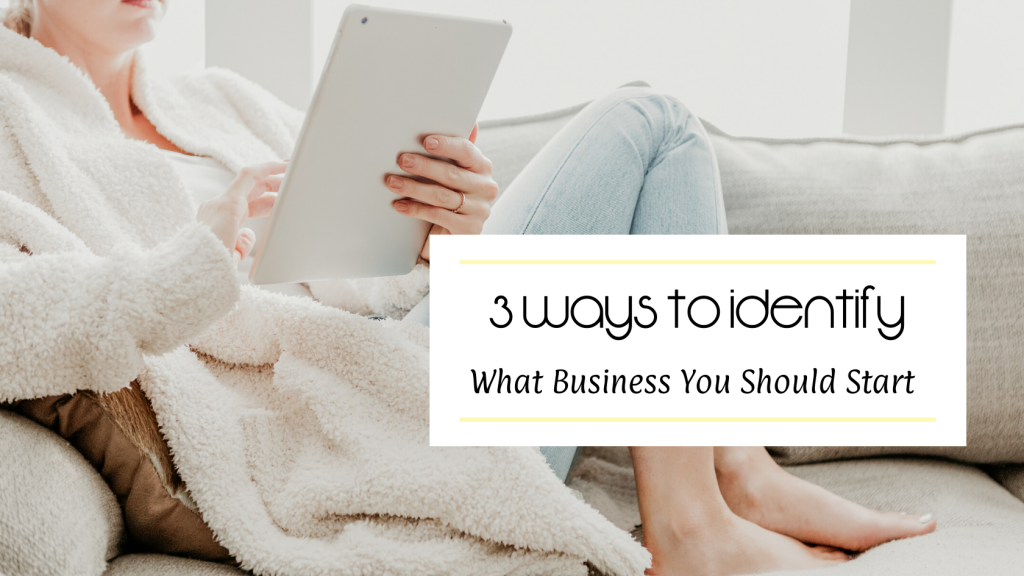 You've been saying it for years. "Someday I want to start a business of my own." You really mean it. But the years continue to march on and still, you haven't taken the first step.
Maybe it's because you can't decide what your business should be.
Every week for the last two years I've been talking with business owners about how they arrived at the idea for their business. I do this through a weekly podcast called Gift Biz Unwrapped. Perhaps you've even heard it :o)
At about the 50th episode, I began to see a trend in the answer to this question. After one hundred broadcasts, I'm sure of it. My guests' answers fall into three overall categories.
But before we jump in … a warning. I find that many people think there will be some divine intervention or a lightning strike that will be the signal that they've landed on the right idea. Rarely is this the case.
As you'll hear if you listen to the show, most often the first idea is realized and then it develops from there. It starts as one thing and is revised over time. However, this can't happen unless you start with something. But what is that something?
If you're at this juncture in your life … consider these three ways to identify what business to start.
If you prefer listening versus reading, this information (and more) is available in the 100th episode of the podcast Gift Biz Unwrapped.
Are you ready to discover a new business that you can call your own? Let's get started.
Carefree Childhood Memories
Think back to when you were somewhere between five and twelve years old. What was it you liked to do?
What was it that made your youthful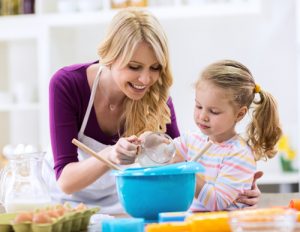 spirit sing? Perhaps it was baking with your mom, or gardening with a favorite aunt. Maybe it was a craft like coloring or crochet. Or it was entertainment like acting or dancing.
When you're young, your true self in its genuine form is still exposed. You don't yet have the financial or social conformity of life. What you enjoyed as a child can serve as guide to passions or activities that can bring you happiness and purpose today.
It may take a different form, but it comes from that joyous activity of your youth. Go ahead, close your eyes and think back. What memories come to mind where you were unrestricted and full of joy?
The Beat of Your Heart
On a trip to France, my husband and I were on a tour coach driving through the countryside. I could have sat mesmerized taking in the scenery forever. All the fields of sunflowers and lavender … for me it was visual bliss.
And then … oh my … we turned a corner and I saw it. An outdoor display of colors just as beautiful as the fields of flowers. The linens of Provence. Bold and beautiful yellows, reds and blues. My heart beat faster. I couldn't take my eyes off of them.
Lucky for me we made a stop and I dashed to the displays to take it all in. Of course I made a purchase. I just had to take this experience home with me in some tangible form.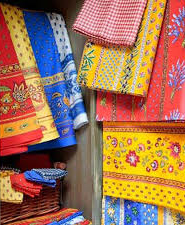 Can you tell by reading this story that it had an impact on me? I can put myself back there any time I want in my mind.
Now, I didn't go home and open a retail store focused on table linens from Provence. But I have resourced this experience and used it in the colors of my logos and the theme of my master class, Gift Biz Builder.
As you think about a new business, what events in your life do you connect with? Where you felt you were "home?"
When was it that you were in a situation that completely aligned with who you are? Or can you recollect an experience that created a physical reaction like my beating heart and unabashed happiness as described above?
It may just be the precipice that leads to your business idea.
A Single Moment in Time
Since you're still with me here, I have to assume you're serious about uncovering your business concept. Here's the best way to unlock an idea that could lead to a brand new product.
As you go through your day, try to identify things that:
Are challenging
Take a lot of time
Could be enhanced
Solve a problem
Represent a twist on a familiar product
Involve a random conversation that sparks an idea
Is a way to empower and give back
Here's the same list with products that have been created through this process.
Are challenging (Squirrel Away Bird Cafe)
Take a lot of time (Cookies in a Snap)
Could be enhanced (Kuhfs)
Solve a problem (Kitcheneez)
Represent a twist on a familiar product (Brownie Brittle)
Involve a random conversation that sparks an idea (Marshmallow MBA)
Is a way to empower and give back (The Leakey Collection)
It may take just one interaction or experience to identify a business but you have to be receptive and on the watch for these opportunities.
What happened in these cases is that a single incident ignited a spark. Be open so you don't miss it! It could be right in front of you at any time.
So there you have it. Three ways to identify a business that you can call your own.
The interesting thing about these three steps and the subsequent businesses that were built from them, is that it's so simple. Almost deceptively simple. That is perhaps why we have so much trouble finding the business we want to start. We're thinking it can't be so obvious. These examples prove that theory wrong.
So … keep your eyes open and your mind in a discovery mode today and every day.
Your new business idea is out there waiting for you to claim it!
If you are ready to get started … or already have, make sure to grab the 5 Rookie Startup Mistakes freebie below. It will help you be on the lookout not fall into these startup traps.


Print This Post
For more free business support consider listening to my podcast Gift Biz Unwrapped where I interview gifters-bakers-crafters-makers who share how they started and built their businesses. Want to talk with me directly? I'm only an email away. I'd love to hear about you, your business and what you're working on right now. sue@suemonhait.com