033 – The Video Advantage an Easy Way with Alfred Poor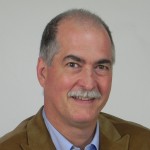 Alfred has been a solo-preneur for more than 30 years, and has a particular interest in effective marketing strategies for very small businesses. A graduate of Harvard, he has built his career on explaining complex concepts to people in ways that they can put to practical use.
Alfred is a full-time professional speaker and writer, and is the author or co-author of more than a dozen books including "Power Marketing for Small Business: How you can boost sales with low-cost video."
On the personal side, Alfred is a sailor and a musician, playing mandolin in a bluegrass band.
Motivational Quote

Video Insights
The challenge of a small business owner [5:01]
Why is video important to business [7:17] [27:02]
How to get a video made [7:50]
The first video you should make [10:41]
The 3 most important elements of a video [13:55]
The PEACH Principle [16:53]
Success Trait
His ability to communicate effectively and explain things in a way that people can understand and put to action
Productivity/Lifestyle Tool
Evernote – A cross-platform, freemium app designed for note taking, organizing, and archiving
Valuable Book
The New Rules of Marketing and PR by David Meerman Scott
Contact Links
If you found value in this podcast, make sure to subscribe and leave a review in Apple Podcasts or Google Podcasts. That helps us spread the word to more makers just like you. Thanks! Sue