292 – The MOST Important Email Marketing Best Practice – It's Not What You Think! with Gabriella Rapone of Email Maverick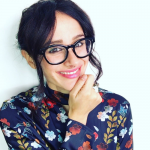 There is so much conflicting information about email marketing – do this, do that – don't do either of those things! That's why I've got Gabriella here to share email marketing best practices so we can finally get it right – and much more.
Gabriella has worked every angle of email marketing, seen the high price of "not knowing" and the struggle that comes with it. So, she works to free us from these struggles.
Gabriella has worked at an email service provider, owned an email service provider, and ran an email agency for 10 years – consulting for brands like As Seen On TV, United Online, and Classmates.
Based on all this experience, she's seen that solving problems with simple solutions is how to optimize email for profit. She's an expert at engagement, open and click rates, and delivery to the inbox.
Email Maverick was created because Gabriella is convinced that you're sitting on a goldmine. You just don't realize it.
BUSINESS BUILDING INSIGHTS
For maximum profits, you must know your audience and what they value. Once you understand your audience, you can direct them to a certain action.
If you have an email list, you can make money. Even if you don't have anything of your own to sell, you can sell affiliate offers.
Social media is the King – it's where you collect leads. But email is the Queen – it's where you protect and nurture those leads.
The more important thing is people came to you for a pain or desire. What is that pain or desire that you're trying to relieve? That's the reason why people sign up.
Tune in to get all the biz building insights!
Email Marketing Best Practices
Qualify your list members so you don't build a list of just freebie hunters.
Understand the terms related to email marketing – there is a lot of confusion and misinformation out there: <–Tune in for the full explanation!
When you're first getting started, choose the simplest option. Mailchimp, Constant Contact, Klaviyo, whatever is easy for you.
Don't wait for a big list to use your list. Interact and engage right from the start.
Always Be Engaging (ABE) to get the open and the click. Understand people and get them to engage. Engagement is critical.
Condition your audience to know opening your email will be worth their time. <–Listen to the full episode for an in-depth discussion of what this means and how to do it!
Less is more when it comes to email. Keep most emails short and simple.
The single purpose of every email is to sell the click.
5 points to gauge if your email is built for engagement:

Is it focused? Talk about ONE idea.
Is the pain or desire of the email clearly demonstrated?
Are there yeses – the reader should be saying "yes" in their head.
Don't give away the cow but let them taste the milk.
Ego vs benefits – remember it's not about you or your product. It's about them.

Listen to the full episode for a ton more including:

open and click-through rates (CTR) you should aim for
how to find your CTR
the difference between CTR and click-to-open rate
why patience might be the most important strategy
the critical difference between email being delivered and "deliverability"
and so much more!

Resources Mentioned

Gabby's Contact Links

Website | Facebook | Instagram | Linkedin

---

Join Our FREE Gift Biz Breeze Facebook Community

Become a Member of Gift Biz Breeze

If you found value in this podcast, make sure to subscribe so you automatically get the next episode downloaded for your convenience. Click on your preferred platform below to get started.

Also, if you'd like to do me a huge favor – please leave a review. It helps other creators like you find the show and build their businesses too. You can do so right here: Rate This Podcast

Apple Podcasts | Google Podcasts | Spotify

Thank you so much! Sue

Know someone who needs to hear this episode?
Click a button below to share it!