284 – How to Use Kickstarter to Grow Your Handmade Business with Azhelle Wade The Toy Coach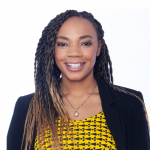 Here's an idea you may have never considered – how to use Kickstarter to grow your handmade business! Toy Coach Azhelle Wade shares all her crowdfunding tips in this value-packed episode.
Azhelle's been having way too much fun working in the toy industry for over 10 years with companies like Toys R Us, Party City, and Madame Alexander! She has 3 patented toy products, multiple design awards, and is the host of the well-known toy industry podcast, Making It In The Toy Industry.
Today, Azhelle is known as The Toy Coach. She loves helping people outside of the toy industry find their way in so that they can bring their toy ideas to life. Her online program, Toy Creators Academy, clarifies the toy development and launch process with step by step guidance. Azhelle's mantra for her students and listeners is, "Make it Toyetic!"
BUSINESS BUILDING INSIGHTS
Train your brain to be creative and generate ideas when you need them. <– Tune in to learn how to do it!
To come up with something unique and different, learn to see the creativity in combinations of things that don't seem creative at first glance.
Test a small batch of your new products by selling at local shows with an open mind. When you ask someone to exchange money for your product, you'll get honest feedback and discover what needs to be improved with your product.
Retailers are now looking to social media to discover trends rather than making decisions about what to buy based on their own opinions.
Tune in to the full episode for more great business insights!
How To Use Kickstarter To Grow Your Handmade Business
Kickstarter is a great way to fund a new product PLUS get consumer feedback on what they want to see at the same time.
Once you have a prototype ready, order a minimum run of products before you launch a Kickstarter and understand the timeline of when the final products will be available.
Focus heavily on marketing to make your Kickstarter a success.
Be really clear on how much shipping your products will cost (including worldwide) when you design your Kickstarter. Even successful campaigns lose money because they miscalculate shipping costs.
Make sure you can meet the timelines you set for fulfillment.
If you have a successful Kickstarter and want to get your product into stores, attend all the trade shows right after your Kickstarter is complete to get orders from retailers.
So many more specific crowdfunding tips in this conversation. Listen in to hear them all!
Resources Mentioned
Azhelle's Contact Links
Website | Facebook| Instagram | Twitter | Linkedin
---
Join Our FREE Gift Biz Breeze Facebook Community
Become a Member of Gift Biz Breeze
If you found value in this podcast, make sure to subscribe so you automatically get the next episode downloaded for your convenience. Click on your preferred platform below to get started.
Also, if you'd like to do me a huge favor – please leave a review. It helps other creators like you find the show and build their businesses too. You can do so right here: Rate This Podcast
Apple Podcasts | Google Podcasts | Spotify
Thank you so much! Sue
Know someone who needs to hear this episode?
Click a button below to share it!