262 – Everything You Want to Know about Faire with Eric Rion of Willa's Shortbread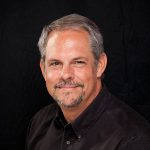 An expatriate from corporate America, Eric Rion has been at the helm of Willa's Shortbread since 2006 when founder Willa Allen hung up her apron. Inheriting a small family business with a great core product, a small but loyal regional customer base and a gourmet and specialty market that was pretty much non-existent, the challenges to profitable growth were many.
The decision was made early on to go with all natural ingredients and to add flavors a few at a time. After some not so delightful forays into the larger retailer market, Eric decided to keep the focus on the Gourmet and Specialty market which fortunately, began a growth surge that continues to this day.
In 2015, Willa's was awarded a Best of the South Award from Southern Living magazine that led to appearances on Unwrapped 2.0 and Tennessee Crossroads as well as articles in numerous nationally known magazines.
In 2017, Willa's Mercantile was opened in the packaging location in Goodlettsville, TN. In addition to the Willa's line, the Mercantile offers locally made and unique gifts and has become well known to locals and travelers alike.
BUSINESS BUILDING INSIGHTS
Stay true to your values. Don't compromise product quality and don't cut your prices.
Live within your means. It's okay to be frugal when you exhibit at expensive shows. Stay at a cheaper hotel, eat reasonable or even in your room. You are investing in your future business.
Watch the crowd and observe the trend as you analyze the shows you attend. Are the attendees your proven customer base? Things are changing!
If you're not seeing the younger buyers, you have a dying market. It's time to switch things up.
If you're a new maker with new products, trade shows may still be good for you.
Take a look at your vendors in a different way. Besides providing their product or service, they can be a tremendous resource to connect you with others whose services you are seeking.
RESOURCES MENTIONED
Podcast #076 – Actionable Advice with a Southern Flair with Eric Rion
CONTACT LINKS
Join Our FREE Gift Biz Breeze Facebook Community
Become a Member of Gift Biz Breeze
If you found value in this podcast, make sure to subscribe so you automatically get the next episode downloaded for your convenience. Also, if you'd like to do me a huge favor, please leave a review. That helps other creators like you find the show and build their businesses too. You can do it right here: Rate This Podcast
Thank so much! Sue