323 – How to Get Unstuck and Go After Your Dreams with Becca Ribbing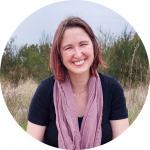 Over the course of my business journey, I've learned the power of mindset. Get it right and you can conquer the world. But our own minds can also stop us in our tracks. Today's guest shares how to get unstuck by working through the mindset blocks that hold us back.
Becca is on a mission to help people break out of the cycles of uncertainty and struggle that hold them back.
She helps women who are going back and forth with the big, seemingly endless question of what to do next. They can stop going around in circles and finally figure out what they truly want and create the clarity and momentum they crave.
Too many people find themselves stuck and unsure of their direction. Through her Clarity Journal and journaling prompts, Becca helps people become more honest with themselves. This moves them forward gently and empowers them to embrace their strengths while letting go of any negative self-talk that has held them back in the past.
BUSINESS BUILDING INSIGHTS
What's really necessary is to realize you are strong enough and you have the skills you need.
If one thing doesn't work out, try something else.
"Fully going for it" doesn't have to equal money. It can just mean making a real commitment.
Learn from mentors who can guide you on what to do and improve.
To shift into business, you not only need a passion for what you do but also a passion for the business to succeed.
You need to love the business you create because if it's only about money, you'll jump ship when things get hard.
Know the true reality of the business you want to create. Does that resonate with you?
There's no one right answer that's perfect for everyone.
True self-care is setting up your life in a way that you don't hit those huge, combustible, stressful moments in the first place.
Tune in to the whole convo to hear more business-building insights.
How to Get Unstuck
Stuck and don't know what to do next? Start by figuring out which of your options uses your greatest strength.
There is no decision that is 100% right or wrong. And no decision is irreversible. But indecision will keep you stalled in your tracks.
Be honest with yourself about what you want to do next and explore the options available.
We constantly make little decisions about how to move in the direction we think is best. But the more you have a really clear understanding of what that direction looks like, the more you can take concrete steps without going back and forth.
Get clear on your motivations, your strengths, and your weaknesses.
Keep picturing yourself building something up, brick by brick, to the point where it's beautiful and amazing.
Be very clear about what you want long term so you can make those decisions step by step. If you end up making a decision that turns out not to be great, you can easily pivot back into the stream of what you want.
Listen to the full conversation to get all the insights about how to get unstuck!
How Journaling Can Help Your Business
It's all about being truly open and honest with yourself.
Try this prompt for creators – "Who do you envy and what does that tell you about yourself?" When you explore what you envy, you can break down how they achieved what they did and learn from them.  <– Pro tip! 
Journaling can help you look at ALL the options instead of focusing on one too soon.
Tune in to learn more about how journaling can help!
Resources Mentioned
Becca's Contact Links
Website | Facebook | Instagram | Twitter | Linkedin
---
Join Our FREE Gift Biz Breeze Facebook Community
Become a Member of Gift Biz Breeze
If you found value in this podcast, make sure to subscribe so you automatically get the next episode downloaded for your convenience. Click on your preferred platform below to get started.
Also, if you'd like to do me a huge favor – please leave a review. It helps other creators like you find the show and build their businesses too. You can do so right here: Rate This Podcast
Apple Podcasts | Google Podcasts | Spotify
Thank you so much! Sue
Know someone who needs to hear this episode?
Click a button below to share it!